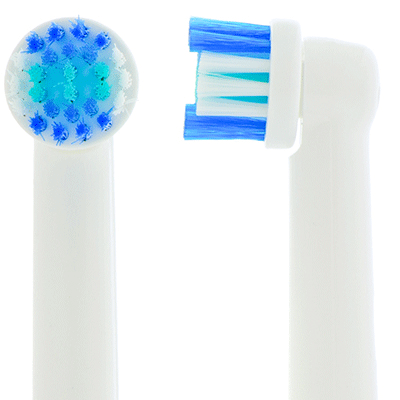 Dentos Brush Heads
Brush Head Quality
Our Pro Clean brush heads are of excellent quality and fit perfectly on most Oral-B ® electric toothbrushes. These premium brushes are similar to the Oral-B Precision Clean but at just a fraction of the cost! Dentos replacement brushes are made of the finest materials and are the only quality alternative to the expensive branded ones. More about quality.
About Dentos
Dentos is a Dutch brand of replacement heads for electric toothbrushes. We aim to offer you the best quality at the best price. We currently supply our Pro Clean brush heads to supermarkets, online shops, drug stores and dental practices in northern Europe
Suitable for Oral-B ® electric toothbrushes PRO, Professional Care, Triumph, Vitality, TriZone, Advance Power, 3D Excel and Pro Health. Comparable to Oral-B Precision Clean brush heads.