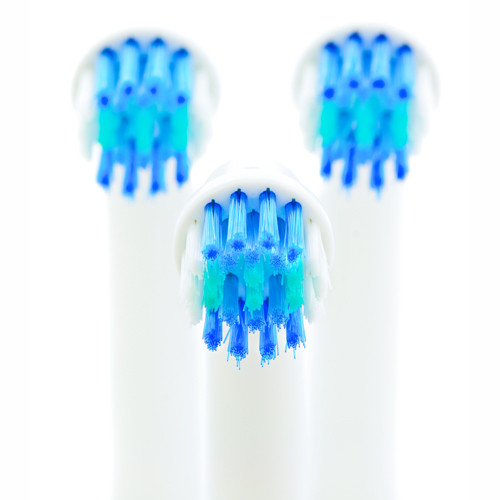 Dentos Quality
What makes Dentos products standout from the rest?
BRC certificate for food safety and hygiene
ISO 9001 certified quality management system
ISO 13485 certified for production of medical devices
ISO 14001 certificate for environmental management
Yearly BSCI Audit for social compliance
FDA approved
Only the best materials - no low-cost alternatives
Best prices due to direct factory delivery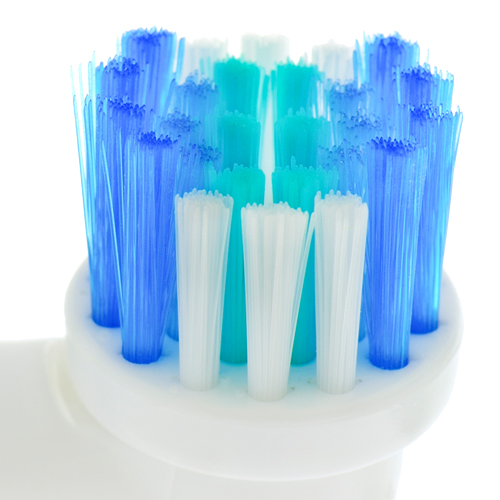 Dentos Brush Head Materials
Dentos brush heads are made from the finest materials. The white shaft of our rotating heads is produced from the high quality POM. A material that is strong, stiff and dimensionally stable. It is resillient, moisture resistant and has excellent wear (abrasion) resistance. These properties make it the ideal material for toothbrush heads with moving parts, where it is important that the different parts have an exact fit and do not wear.
The shaft of our sonic brush heads is made of ABS. A material that is also stable, resillient and moisture resistant but differs in abrasion and flexibility. Since sonic heads do not have any moving parts, the wear resistance is not as important. But the higher flexural modus of the ABS assures a better transfer of the sonic vibration to the top of the head and the bristles.
The most important part of the brush heads are the nylon bristles. It is important that they are soft and well rounded so they can gently brush along all the edges and corners of the teeth and massage the gums, not damage them. We use the best available quality filament for our bristles, namely Tynex 612 ®. This filament was especially developed by Dupont for the use in toothbrushes.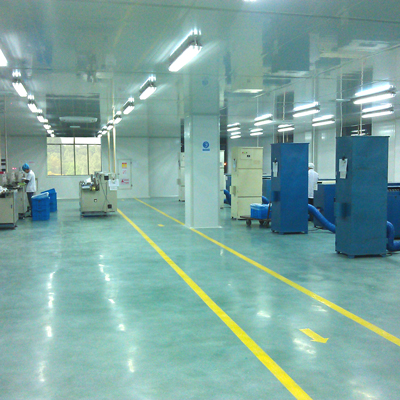 Dentos Factory Hygiene
Our factory has an ISO 13485 certification for production of medical equipment. The first thing one notices upon entering the factory is therefore the, almost extreme, focus on hygiene. When entering the production area each employee is required to pass through two wind tunnels, switch clothes and shoes twice and wash themselves with disinfectant soap. In the production area, everyone is obligated to wear a sterile lab cloat, hairnet, gloves and a mouthpiece. The production area is therefore a completely sterile environment in which the Dentos replacement brushes are produced and packaged from raw materials to end product.
The factory is equiped with the latest high tech machinery that produce the heads from start to finish. The shafts are produced with injection molds from raw POM or ABS. The bristles are delivered to us by Dupont in bales and cut to size and end-rounded in our factory. The tufting machine inserts the bristles into the brush heads with utmost precision after which the different parts are assembled to become a complete replacement brush. The last and most important step in the process is quality control. Before packaging, each Dentos brush is mechanically tested on general functioning and tensile strength.